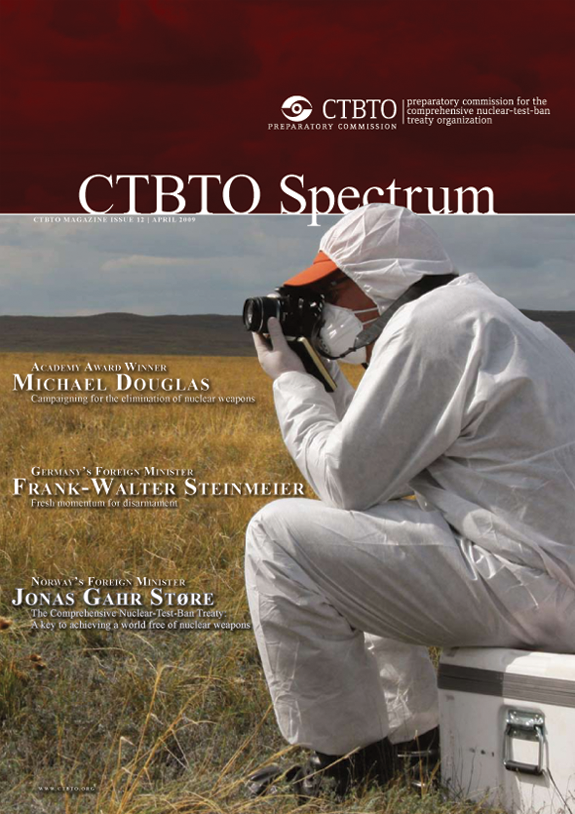 Mail call this morning brought a magazine in a nondescript brown paper envelope — the sort one imagines is used for pornographic magazines. If the return address affixed to the envelope didn't say "CTBTO Preparatory Commission," I would have been very worried.
Turns out it is just the latest edition of CTBTO Spectrum featuring an article about Academy Award Winner Michael Douglas, who serves a "UN Messenger of Peace." I can only image, were he still alive, what fun Jesse Helms would have had with this publication when our CTBTO contribution came up for debate.
On the cover, a man crouches with a camera. He has a camera, a notebook and thick glasses. Scando-glasses.
It's Persbo! He's on the fricking cover of CTBTO Spectrum!
He denies it, but I've seen that camera, notebook and glasses before.
Oh. My. God. We are going to tease him forever about this. The first step is to find a nickname for him.
Katherine Tiedemann suggests: "Dreamboat." I like "Pretty Boy." What do you think, dear readers?