Did Kim Jong Il stroke out? Maybe.
APNewsAlert

10 minutes ago

WASHINGTON (AP) — US intelligence official says North Korean leader Kim Jong Il may have suffered a stroke.
Choe Sang-hun in the New York Times reports that he hasn't been seen since mid-August. Reports of ill-health have followed Kim since the 1990s (see the comments), though they seem to have gotten more serious in the last year or so.
[Update: Full AP story by Pamela Hess is now up. US intelligence community is suspicious because Kim missed the parade for National Day.]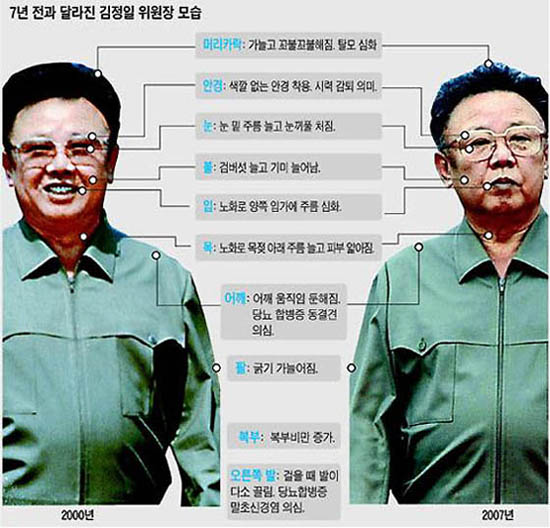 By the way, there is an entire conspiracy theory dedicated to the idea that he shuffled off this mortal coil in 2003 and was replaced by a fake. Some people have too much free time.