Hey folks! So much missile stuff lately — the National Academies has released its final report on conventonal prompt global strike and Iran claims to have launched a two stage missile (The Taepo-hab?).
I am in Ithaca attending a technical workshop on space security, surrounding by Geoff Forden, Ted Postol, David Wright and Benn Earthenberm, among others.
For now, though I want to share two more pictures of presumed Russian missile debris from Georgia from a colleague who wishes to remain anonymous.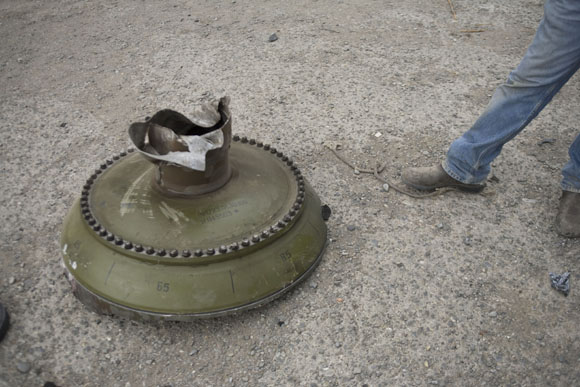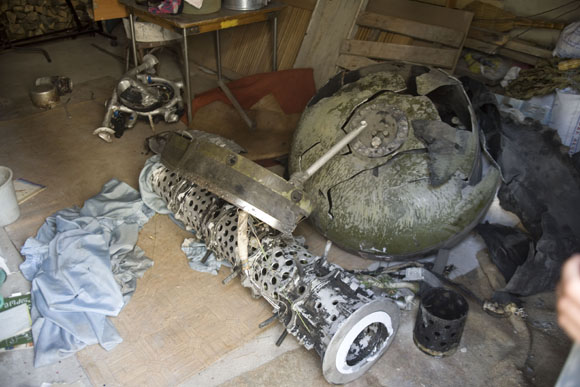 Other notes on Russian conventional missile options:
Michael Gordon has an article in the New York Times entitled Missile Launchers Tighten Russia's Grip on Georgia that quotes American officials as saying Russia has deployed SS-21s in South Ossetia. (That doesn't prejudice the claim that Russia used longer range missiles that could cover targets in Georgia from Russian territory.)
The portion of the rocket body laying across a car — perhaps in Poti — appears to be an SS-21. (I took the Gori designation from a hand gesture by Shota Utiashvili, which was ambiguous. The New York Times has another shot of the car, identified as having occurred in Poti.)