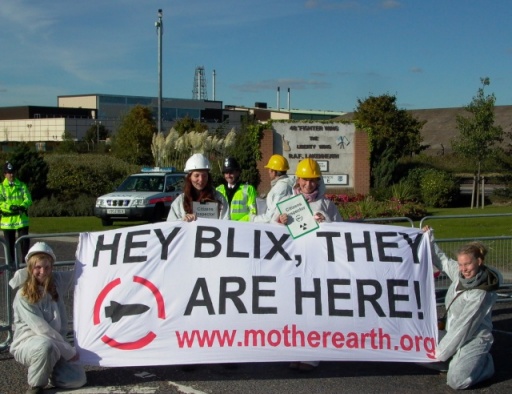 Well, maybe they aren't, after all.
As we discussed last week in the comments, there are no U.S. nuclear weapons at Lakenheath Air Base.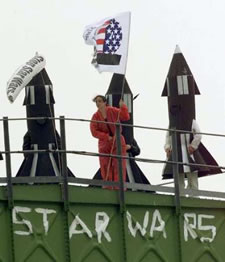 The non-presence of U.S. nuclear weapons was confirmed by several sources to Hans Kristensen last week, which is pretty much consistent with what I've heard.
Hans thinks they came out after the 2004 deployment authorization — which is plausible. There was certainly a reduction in 2004. There were also reports in 1996 that the US withdrew nuclear weapons from Lakenheath.
The bottom line is that the number of nuclear weapons in Europe is probably around 200.
No word yet on what the folks with the Lakenheath Action Group will do now.
Maybe I can get one of those missile suits on eBay …