I spent a few days last summer in Sichuan Province — including Dujiangyan, close to the epicenter of the earthquake, and Mianyang, now the headquarters for the relief effort and also hit very hard.
I still haven't heard from any of my friends there, which is worrying me.
The pictures from Sichuan are just heartbreaking. I thought I would post a few pictures of Dujiangyan from happier times.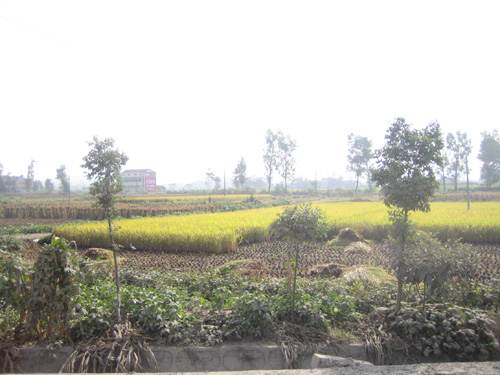 A field along the road from Mianyang to Dujiangyan (above).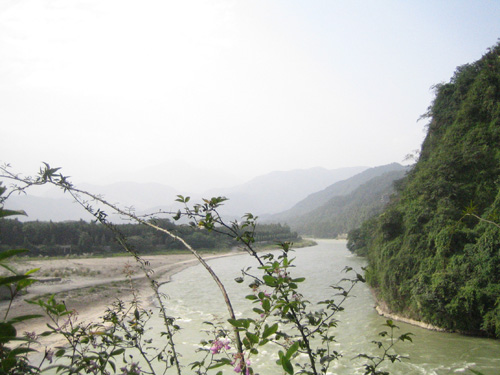 The river at Dujiangyan (above).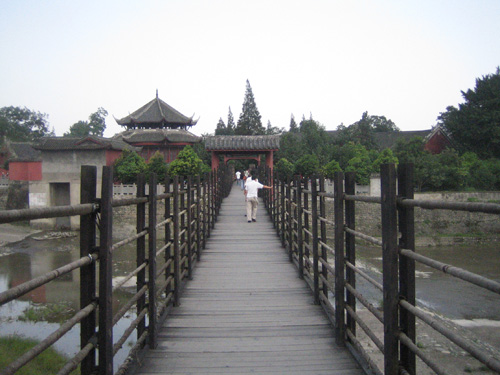 A bridge across the river at Dujiangyan (above).