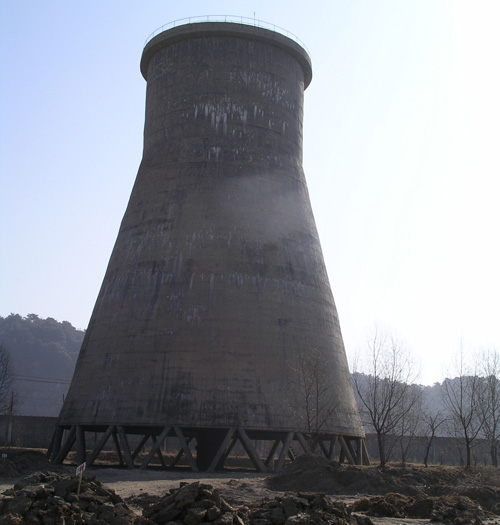 This is kind of a big deal. Glenn Kessler explains why, perfectly.
North Korea has agreed to blow up the cooling tower attached to its Yongbyon nuclear facility within 24 hours of being removed from the U.S. list of state sponsors of terrorism, diplomats said this week.

The destruction of the cooling tower is intended by U.S. officials to be a striking visual, broadcast around the globe, that would offer tangible evidence that North Korea was retreating from its nuclear ambitions. Wisps of vapor from the cooling tower appear in most satellite photographs of Yongbyon, making it the facility's most recognizable feature, though experts say its destruction would be mostly symbolic.

North Korean officials had privately indicated previously they would destroy the tower as part of the disablement of Yongbyon. During talks last week with a top U.S. State Department official, Sung Kim, North Korea reaffirmed it would act quickly after Pyongyang is removed from the terrorism list.
Much more important — though not nearly as visually striking — is the agreement to provide "thousands of pages of documents, dating back to 1990, concerning the daily production records" from Yongbyon that will allow us to verify the plutonium production declaration.
I've been meaning to say something about the verifying the 30kg declaration. Maybe today.