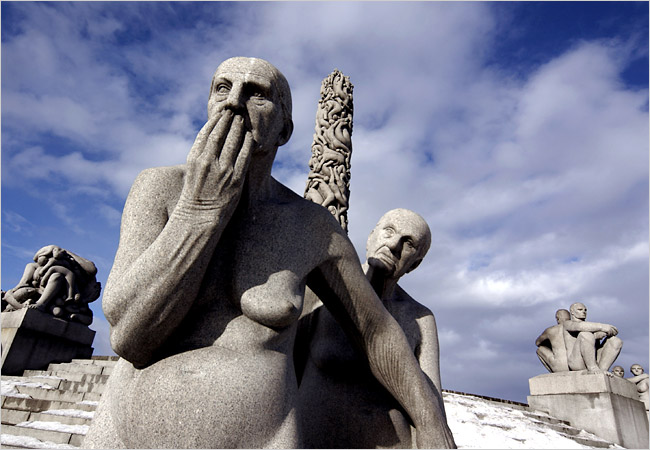 James Acton and I will both be in Oslo this week for a conference, Achieving the Vision of a World Free of Nuclear Weapons, hosted by the Norwegian Foreign Ministry and the Nuclear Threat Initiative.
Even if you can't join us, you can watch on-line.
The Norwegians are knee-deep in this stuff because they are part of the 7 Nation Coalition with Australia, Chile, Indonesia, Romania, South Africa and the United Kingdom committed to "practical, systematic and progressive efforts to advance nuclear disarmament globally and reduce nuclear weapons towards a world free of nuclear weapons."
I couldn't resist sharing Morten Andersen's wonderful photograph of Statues by Gustav Vigeland in Frogner Park while looking for things to do.