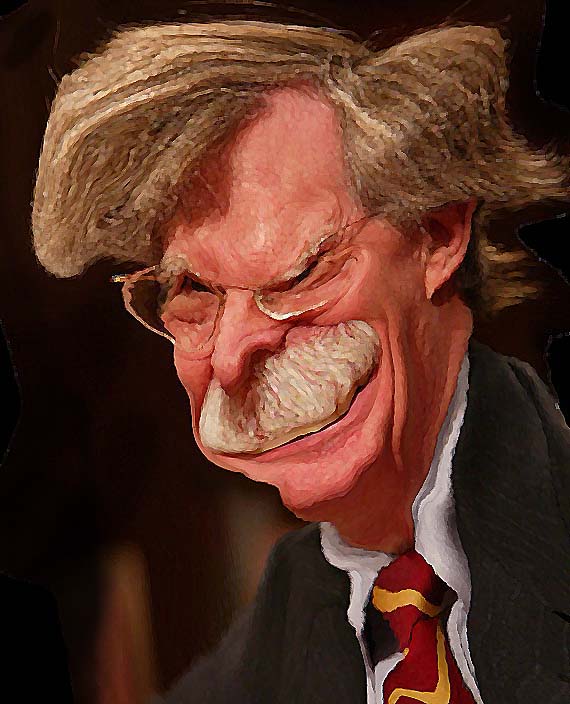 Susan Crabtree in The Hill reports that John Bolton is lobbying against the North Korea deal:
Other top Bush administration officials, such as former Defense Secretary Donald Rumsfeld, have criticized Bush since leaving office. But they have refrained from meeting with large groups of lawmakers to lay out their opposition.

Bolton did just that in an address last week to a joint meeting of Foreign Affairs Committee Republicans and Republican Policy Committee members, as well as in a separate session with the Conservative Opportunity Society, a group of right-leaning Republicans founded by former House Speaker Newt Gingrich (R-Ga.). In both meetings, Bolton expressed his concerns about the nuclear agreement reached by the U.S., North Korea and four other countries earlier this month.

Forty-two members attended the joint meeting where Bolton reiterated his longstanding position that trusting North Korea to abide by its promises is the wrong approach, according to a GOP aide who attended. He also spoke about North Korea's role in Syria's nuclear ambitions and encouraged members to review controversial testimony he gave to the Foreign Affairs Committee in September 2003 that figured into his contentious Senate confirmation battle.
And he has a new book out in a few weeks entitled, Surrender Is Not An Option.
How about leaving Chris Hill the hell alone? Is that an option?
(PS: A colleague reminds me to make sure I caricature public figures I admire, as well as those I don't. On that score, I nailed Chris Hill with one of the first caricatures, back in January.)