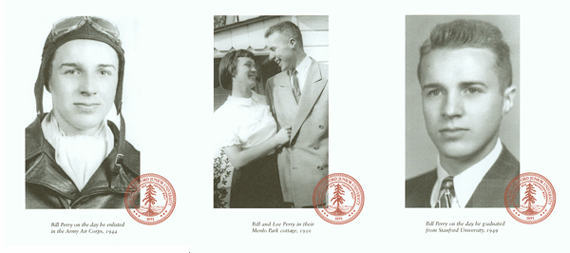 Just finished my talk on China's nuclear forces at the Stanford Center for International Security and Cooperation (CISAC) conference on "P-5 Nuclear Doctrines and Article VI."
I am sitting two chairs from Bill Perry, for whom Stanford is throwing an 80th birthday party tonight. The pictures of Perry are from the invitations — Perry on the day he entered the Army Air Corps, with his wife, Lee, and on the day he graduated Stanford.
Should be a blast, though I hop on the red eye right after.