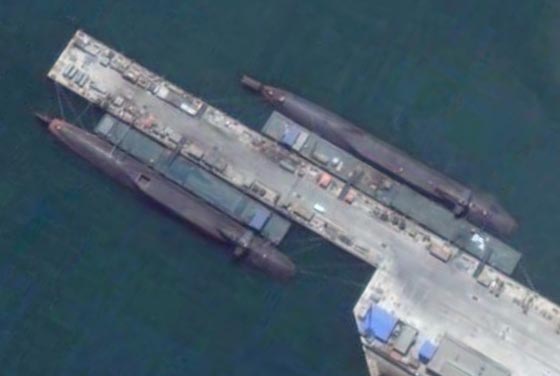 Hans Kristensen spotted two Chinese 130 m-long SSBNs, side by side, at Huludao Shipyard in Google Earth.
I am very excited to see how the Chinese operate these suckers once they are kitted out and the JL-2 is ready.
I guess this means I need to write part three of my three part series on the implications of the Jin. Part 1 (Will China's Deterrent Go To Sea?) and Part 2 (How Capable is the 094?) are available.