Welcome to 2017! I'm still on vacation (can't you tell?), but Trump sure isn't. He shot off two tweets last night.
North Korea just stated that it is in the final stages of developing a nuclear weapon capable of reaching parts of the U.S. It won't happen!

— Donald J. Trump (@realDonaldTrump) January 2, 2017
This started, what I will fess up to as, several small tweet tornadoes for me. Of course it's 140 characters, not policy, but before all the spin machines start, let me just put out what we know:
North Korea IS in the final stages of developing an ICBM
North Korea spent 2016 demonstrating new and sometimes surprising capabilities. They don't always tell the truth, but frequently they do.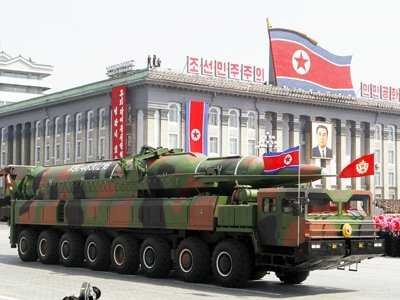 Remember this guy? Huuuge missile we saw in April 2012 that caused a debate on it's realness? Well, it's getting realer. In March 2016 we got this:
That thing right behind Kim's fuzzy hat? Well, that's the first stage of the KN-08. In the same photo shoot, they show us this: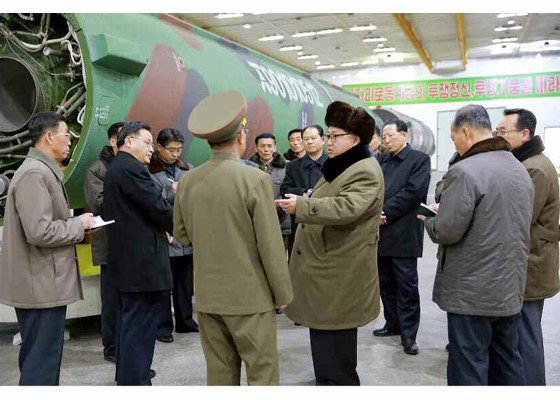 Hellooo…. that's an engine! Perhaps a double one. We hadn't seen that before. Guess what? We took measurements and it's probably this: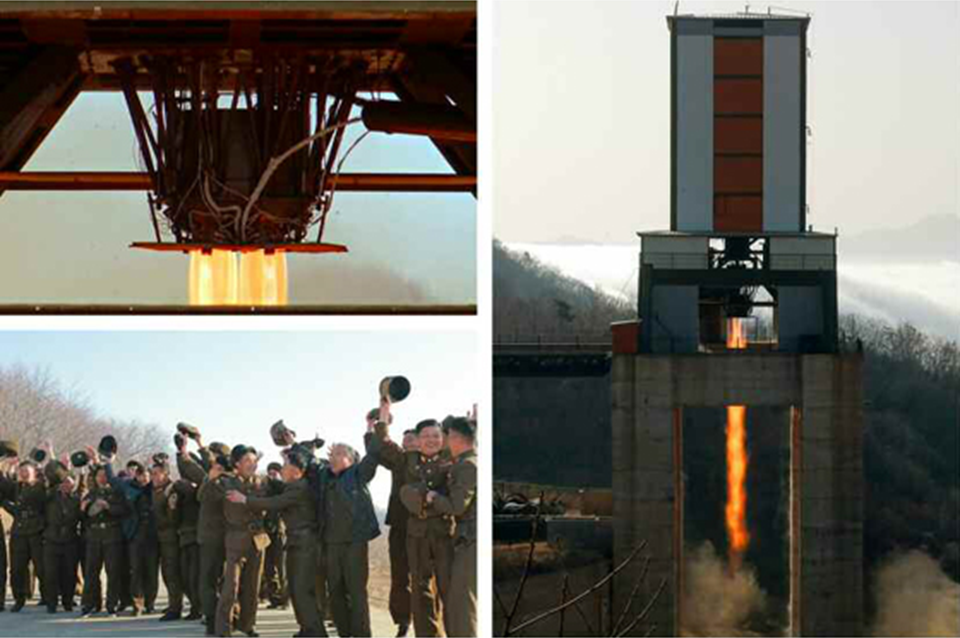 Why are they so happy on 9 April 2016? Well it's because they re-engineered this sucker:
Not only did they double that R-27, but they kept it submerged in the fuel tank. Why are they elated? Because of this: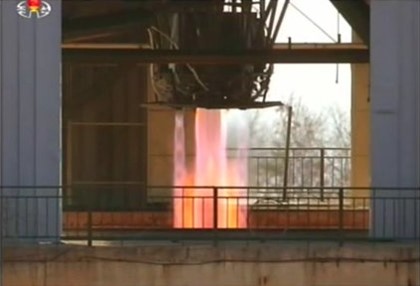 See that translucent color? It looks way different than the plumes we see on the Nodong. It's possible they're kicking the RFNA habit and going to a more energetic fuel. I still haven't collected enough pictures of the Sohae engine test stand and other fuel/oxidizer combos to authenticate whether someone was messing with the color in the photo, but it's plausible that this fuel is something more like UDMH/NTO. What does that mean? This engine will either take the missile farther, carry more weight, or some combination there in.
But what about the second stage of that KN-08? Well, they possibly tested that in September.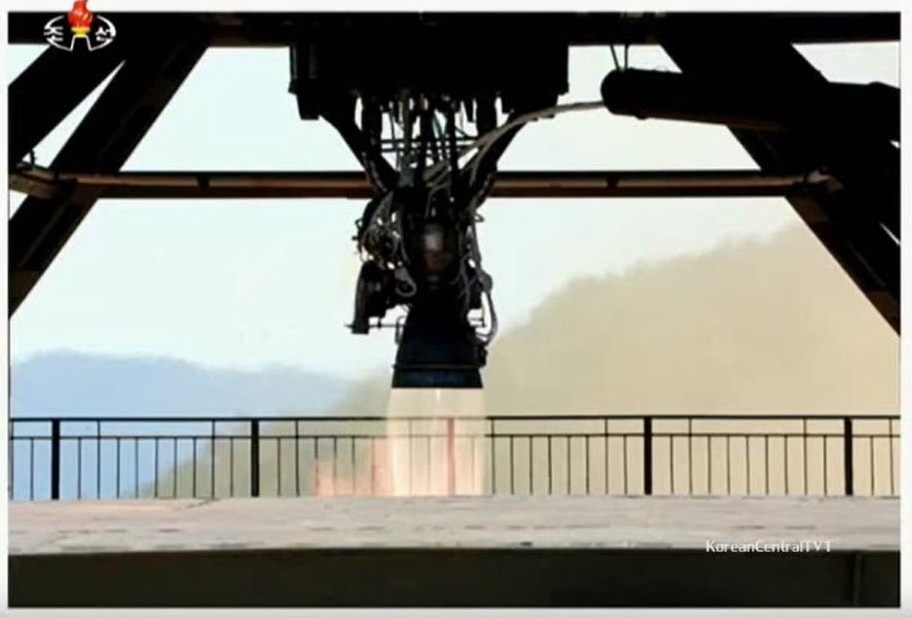 Ankit Panda and John Schilling both wrote about that test.
Ok, so they have two powerful engines for two stages of the KN-08, what else do they need?
A heat shield to protect the warhead as it reenters the atmosphere. So, they "tested" one of those in March 2016.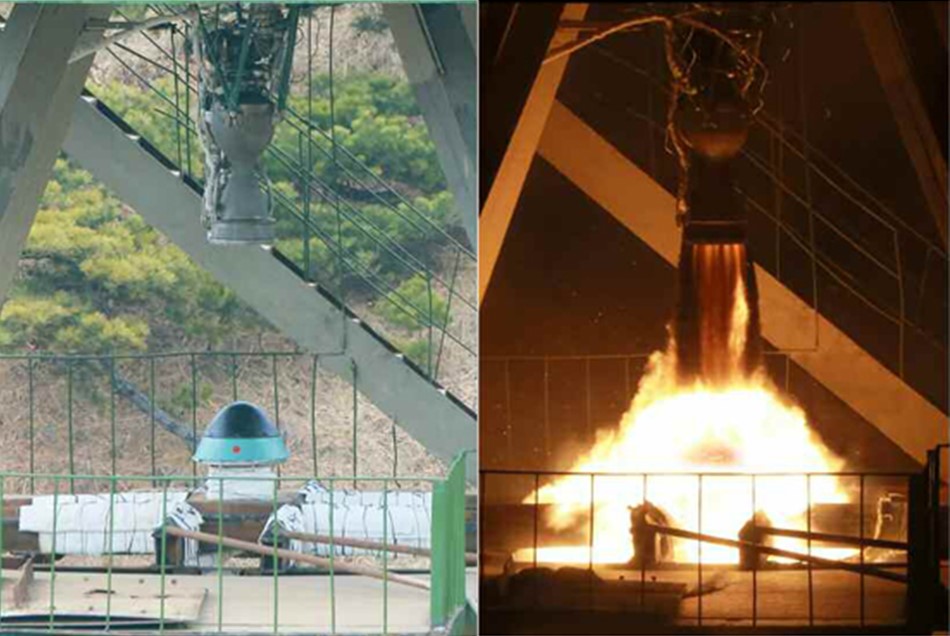 Why the air quotes. Well as they said themselves, it's a simulation not a test. Does it seems kind of silly to simulate the heat and pressure of reentering the atmosphere by flame-broiling the thing with a scud engine? I thought so, but then Jeffrey Lewis told me that's how the good ol' US of A did it in the 70s.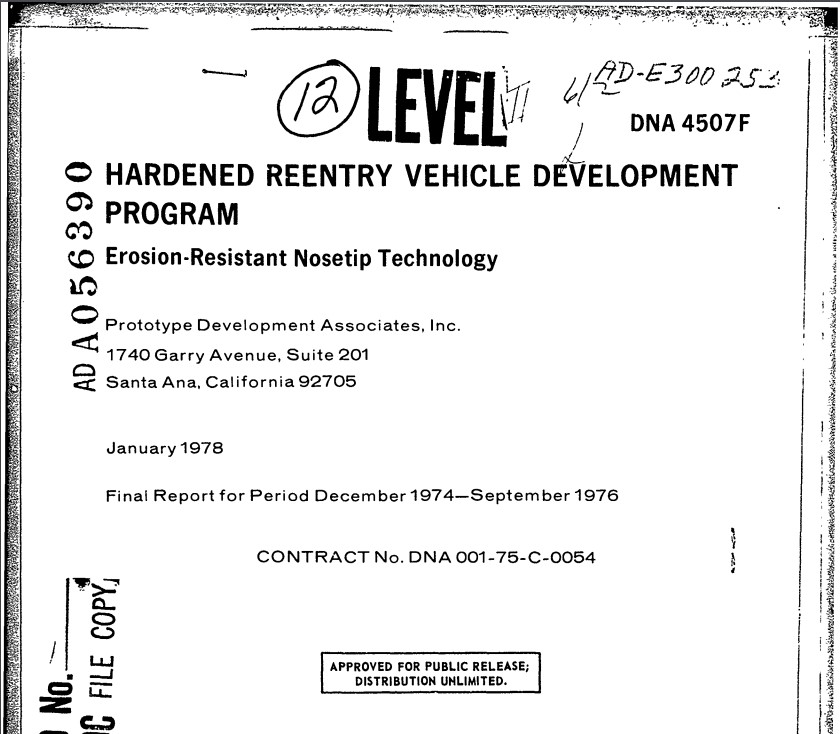 Ok, so they have the engines, and probably the fuel and heat shield for their ICBM. They are also parading around a spooky disco-ball which fits nice and snug in the tip of the thing. What next? Flight tests.
China has been taking out massive amounts of money & wealth from the U.S. in totally one-sided trade, but won't help with North Korea. Nice!

— Donald J. Trump (@realDonaldTrump) January 2, 2017
If Trump thinks leaning on China will will help, then he should get in line on that tired old idea. Problem is China and North Korea's relationship is the worst it's ever been. Kim didn't even mention China in his New Year's address.
I'm not saying Trump doesn't have some silver bullet idea cooked up that he will unleash on us in 140 characters after one briefing with the IC, but I'm not holding my breath. What do you think? Comment below.