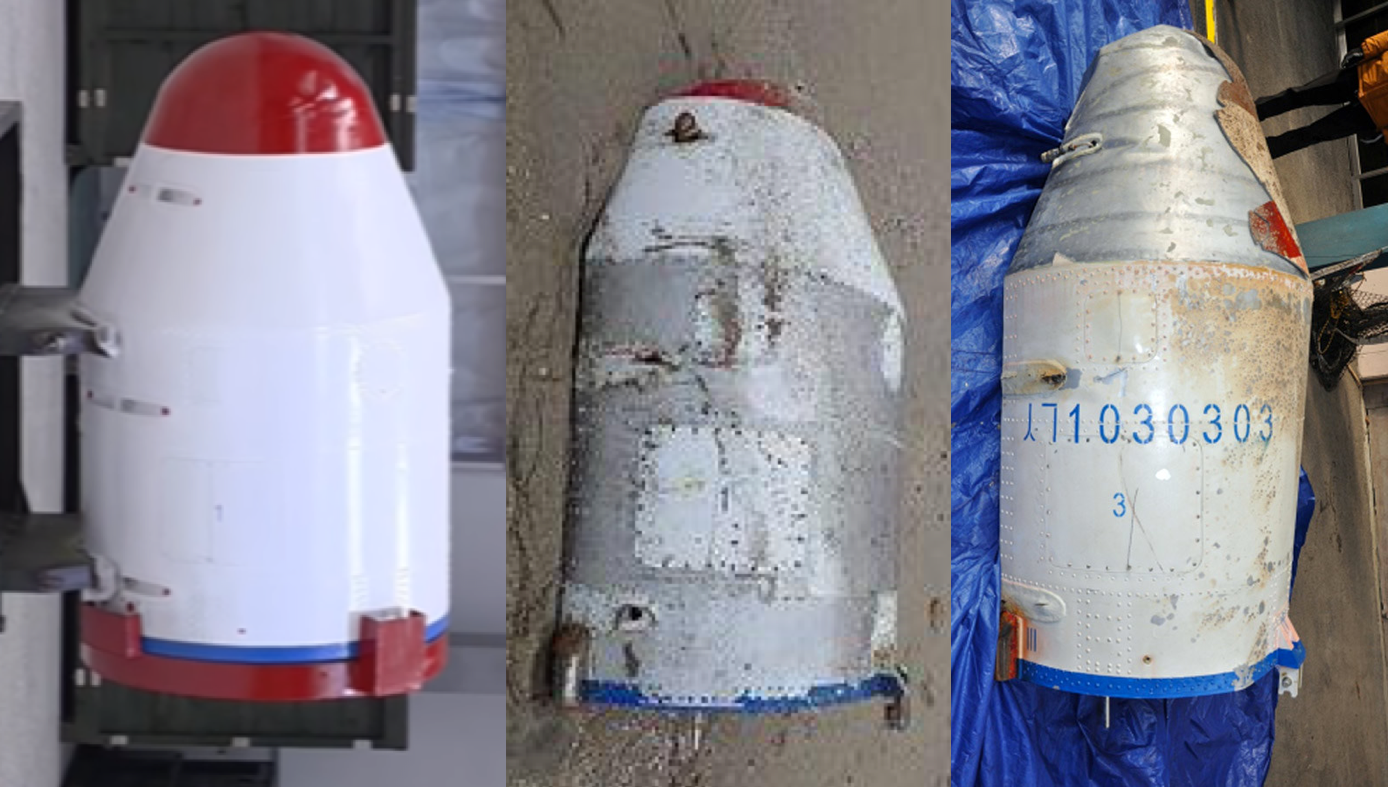 Last week, a piece of debris from North Korea's Kwangmyongsong rocket washed up in Japan.
Images of the debris show it is the smaller half of the fairing that covers the satellite during launch. The larger half was recovered in February.
Given that the fairing fell, the object floated all the way to Yurihama, Japan — about 900 km away.  Quite a journey!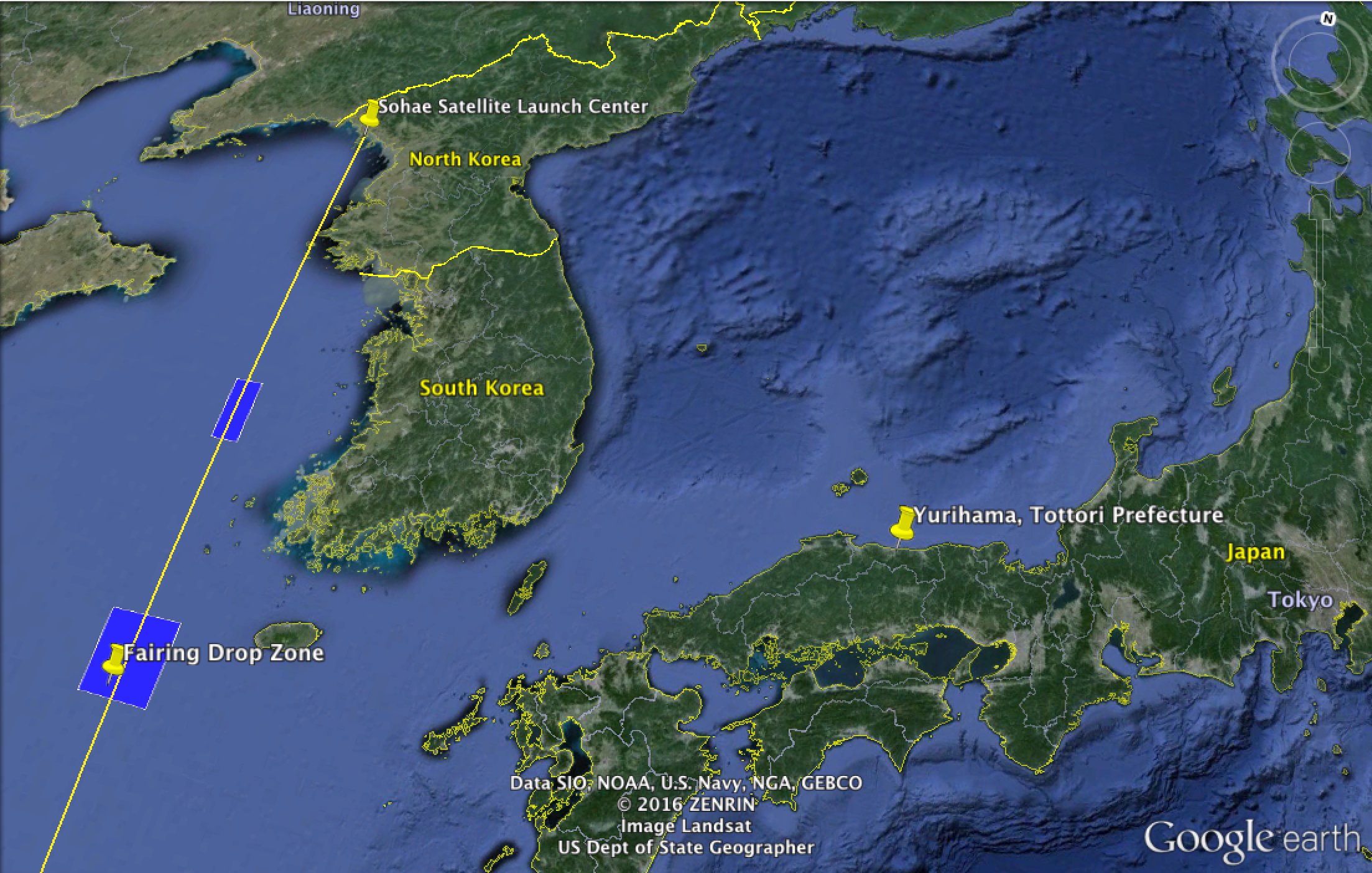 We spend a fair amount of time at CNS modeling various rockets.  Debris from a rocket launch is very useful source of information for confirming inferences made from images and other information.  And we aren't the only ones who feel that way.  After each North Korean rocket launch, South Korea fishes out as much debris as it can from the ocean.  After the 2012 launch, South Korea released an analysis of that debris from the December 2012 Unha-3 launch, which our friends at UCS helpfully translated.
The process of recovery itself is pretty  interesting.  It is also very sensitive.  An ROK army captain was recently sentenced to 18 months in the slammer for leaking classified information on North Korea's SLBM program in late 2015. As best I can tell, the sensitive information related to the analysis of debris from an SLBM test, possibly one these two stories in Yonhap and Joongang Daily. (Bill Gertz had a similar scoop about the use of satellites and other national technical means to analyze the debris.)
This got me thinking, which South Korean naval unit recovers rocket debris?  I know Israel uses a dive team to recover its rocket  debris, both to collect the data and to deny it to any nosy neighbors.  One way to determine the South Korean unit is to see if they train with a US counterpart.  The Israelis train with Explosive Ordnance Disposal Mobile Unit 8 based in Rota, Spain.  That's an EUCOM unit, so that was a dead end.
As it turns out, the ship the South Koreans use was rather more helpful.  Debris from the most recent launch was recovered by the ROKS Tong Yeong.

US and ROK personnel participating in joint exercises.  Ballcaps are always useful.
The ROKS Tong Yeong recently participated in the SALVEX exercise with Mobile Diving Salvage Unit 1, based at Pearl Harbor.  That's enough to learn that the ROK counterpart is the ROKN Ship Salvage Unit (SSU). (There is also a US unit at Sasebo, but as best I can tell MDSU-1 is the primary counterpart.)
There is a lot of information about the SSU online.  Obviously, they do a lot more than recover North Korean rocket debris.  SSU divers participated in recovery operations for the ROKS Cheonan and as well as the tragic Sewol ferry disaster.

The ROK Navy Ship Salvage Unit at work and at play.