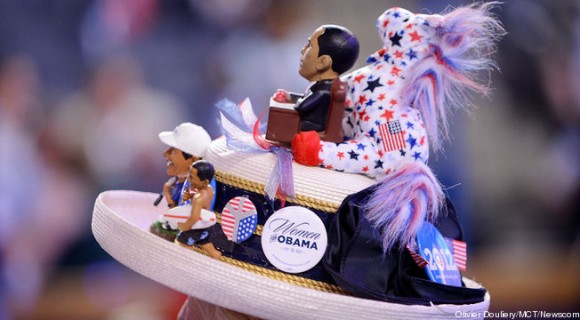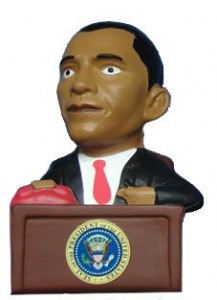 Is that a plastic model of Obama with his hand on the proverbial button?
Turns out, it is a little red phone.  The product is an "Obama 3 am Phone Call Squeezable Figure."
It reminds my of my favorite Onion headline in recent years: Obama Makes It Through Another Day Of Resisting Urge To Launch All U.S. Nuclear Weapons At Once.
Let's have a little Randy Newman after the jump.