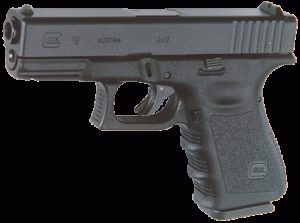 This little item was prompted by Andreas Persbo, executive director at Vertic, who yesterday afternoon filed a few comments to a post of mine on Facebook at the conclusion of the IAEA's September Board of Governors meeting here in Vienna.
I had retold a bon mot pronounced by an ambassador during the board meeting on Wednesday, referring to his country's reservations about a report which IAEA Director General Yukiya Amano had submitted to board members last month in anticipation of Agenda item 6b entitled "Safeguards Implementation at the State Level."
The ambassador in question was one of 23 board members who spoke on September 9 under that agenda item. You'll be hearing from me on this subject fairly soon. And in considerable detail and length as this important matter deserves.  But not today. One thing at a time. Der Reihe nach, as the locals say.
Sometimes our bilateral conversations move onto some, um… unrelated tangents. This was one of those cases. We got off the SLA and eventually Andreas touched upon security personnel at the IAEA and other U.N. family agencies, at which point he imparted: "I've learned never to ask a security guard about his side arm."
Well, Andreas, I couldn't resist.
When we return to the VIC next week for the IAEA's 57th General Conference, the shooting iron we'll see stuffed into holsters in the halls of the M Building will be a Glock 19.
The technical specifications are these.
It turns out that the Glock 19 is a pretty standard item in the arsenal of United Nations security personnel,  maybe just a tad on the petite side but nonetheless, according to its manufacturer, deemed by the U.S. Air Force trustworthy to provide "efficient defense in emergency situations."
More or less everything mere mortals should want to know about this weapon can be found well-explained and demonstrated right here.
So, Andreas, your hunch yesterday about Glock was spot on. IAEA security guards pack the little 9mm number, made right here in Austria.